SMTP Profiles
If you are using any type of contact form on your website, you'll need to set up an SMTP profile to send the form on behalf of. To do this go to Site Settings > SMTP Profiles. Click Create New SMTP Profile.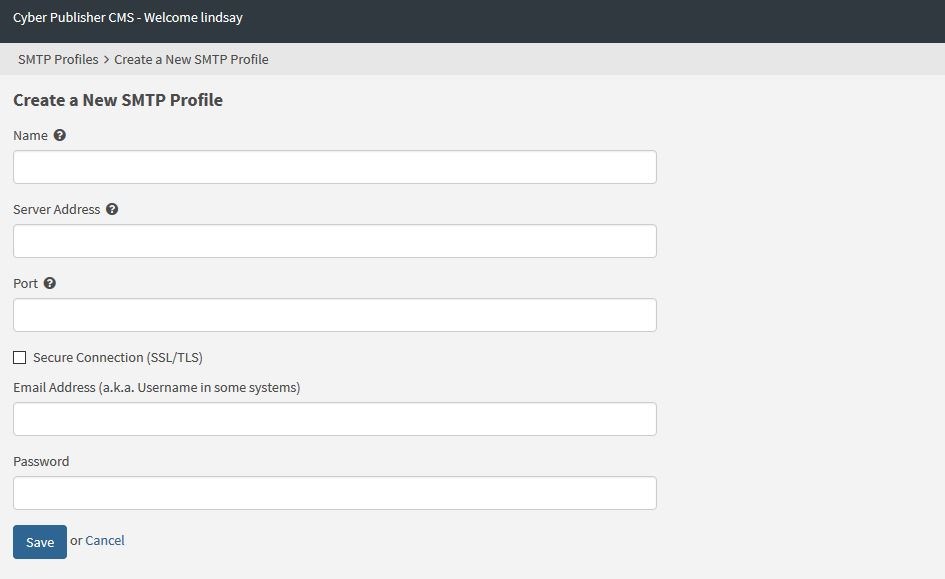 The Name is used to identify the profile. The Server Address is the host address of the SMTP Server, for example smtp.office365.com. The Port is the number used to connect to the server. This is typically 25, 465, or 587. You can then enter the email address and password. To test this, go to Edit a page that has a contact form and set the form to the profile you just created. Test the form on the website to ensure it is working properly.
Gmail SMTP Settings:
Server Address: smtp.gmail.com
Port: 587
If using a Gmail address, you'll have to log in to your Google account. Go to Sign-in & security and then enable the Allow less secure apps. Otherwise it will not allow you to send emails from the website.
Then you will need to follow this link: https://g.co/allowaccess to verify the email address. You can then send a test email from your SMTP Profile to ensure that it is working properly.
Office 365 SMTP Settings:
Server Address: smtp.office365.com
Port: 587
Yahoo SMTP Settings:
Server Address: smtp.mail.yahoo.com or smtp.bizmail.yahoo.com for a Yahoo Business Account
Port: 587
AOL SMTP Settings:
Server Address: smtp.aol.com
Port: 587